Spiral customers use the Spiral mobile app to instruct us to send money by check or electronic funds transfer to a charitable organization listed in the app.

Spiral instructs nbkc bank to transfer funds from the customer's Giving Account to an account held by nbkc bank and used to distribute donation funds to all the charitable organizations of all of Spiral's customers (the "donation clearing account").

After the funds are collected in the donation clearing account, Spiral: (a) determines if the charitable organization is an eligible charitable organization with the Internal Revenue Service and (b) uses

Charity Navigator

and

GuideStar

to review the background, philanthropy, and filings for each charitable organization, and (c) make sures the charitable organization is not disqualified (Spiral will disqualify any charitable organization that promotes, for example, systemic racism and hate-driven violence around the world). If Spiral determines that the charitable organization is not eligible to receive donations, Spiral will return the funds to the giving Account and the customer can select another charitable organization.

If a charitable organization passes Spiral's review, Spiral directs nbkc to send funds to the specific charitable organization by approving its check-writing service provider,

Lob

, to prepare and send a check to the charitable organization. The memo line on the check will include the first initial and last name of the customer and the last four numbers of the customer's Giving Account. If the donation is not anonymous, Spiral will include a message to the charity showing the name of the Spiral customer who made the donation. Spiral asks the charitable organization to send a receipt to the customer.

Spiral verifies that the donations are made to the correct charitable organization in the correct amounts.
If you need additional support, please contact our customer support team by calling 888-888-8075 or send us an email to support@spiral.us.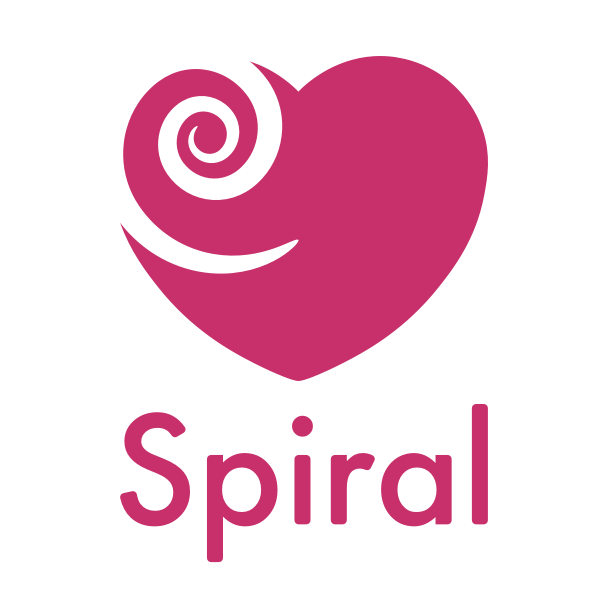 All banking services are provided by nbkc bank, Member FDIC.